Ancient Egyptian Scarab
Ancient Egyptian has always inspired the whole world with their ancient culture with its all details and beliefs, one of those significant beliefs is believing in the scarabs. Scarab is a popular artifact amulet good for luck in ancient Egypt. This female insect was kind of ancient art, Join us today to learn more and more about Scarab secrets.
Scarabs are kind of insects fed on collecting dung in the shape of balls and then burying those balls under the ground. When the larvae grow, they fed on the manure balls and some of them fed on the manure.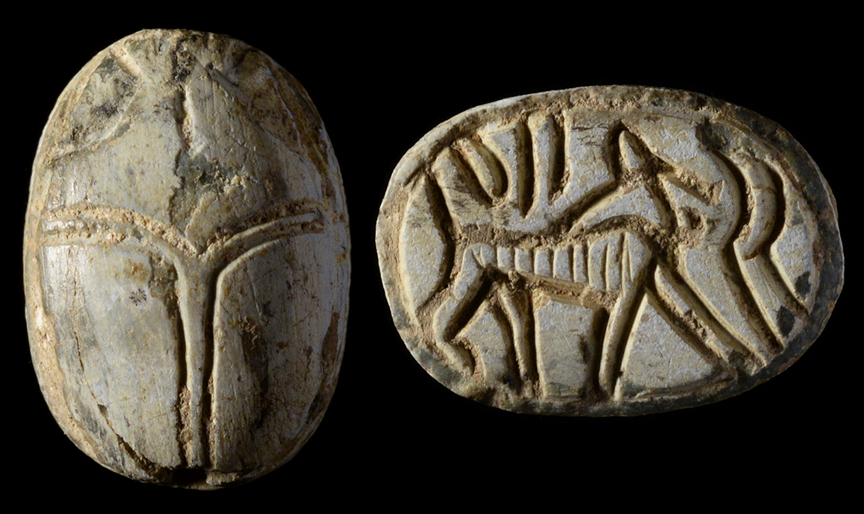 Pharaohs used the Scarab for several uses, including religious and Earthliness representations, inspired by its figure of making rings, necklaces, statues as well as carvings were placed on tombs with the dead, inside the coffins, the commandments of the Book of the dead were engraved on to help the dead in the judgment day. We could say that the ancient Egyptian worshiped the Scarab as sacred represent, so they Made gold Scarab, unfortunately, We could rarely find a Pharaonic scarab of gold because of their theft or disappearance in mysterious circumstances.
Ancient Egyptian Scarab secrets 
We all know that the pharaohs had religious beliefs, as they believed that there was evil in the world and they carried and worn these scarabs as amulets could protect them from evil, they represented the scarab with the sun, The later was their God. The dung was rotated in a circular shape like the sun and disappears in the sand and then reappears like it, as sunrise and sundown. The pharaohs also used these Scarabs for other purposes, the pharaohs put the scarab made of green color over the dead body before burial.
Ancient Egyptian Scarab
In the beginning, the scarab was made of soapstone and then colored in green and blue, and later when the scarab had a religious importance among the pharaohs, they used several other tools in producing scarabs, such as agate, turquoise, glass, and basalt. Do you want to know a strange secret about the original scarab, "If you squeeze a slice of lemon on an original scarab, It'll come to life again", And If you put an original scarab on a glass surface, It'll move right away. Do you believe on that, next time you pick a scarab, Don't hesitate to do this if you dare!!!!!!!